DRA Development LLC
Reliable real estate investments that you can trust!
Your Partner for Building a Strong Real Estate Portfolio  
We are the experts in California-based real estate opportunities. Our knowledge and experience in the industry help you turn your hard-earned money into profitable long-term investments.
Nothing is more intimidating that investing your money with somebody you don't know. You have to take every precaution to ensure that they are knowledgeable, unbiased and have your best interests in mind.
At DRA Development LLC, we have built a reputation within the real estate investment industry by providing insightful, objective investment opportunities for our clients.
With strong ties to the local community and a passion for growing it, we work closely with you to ensure that your investments are stable, profitable and set you and your family up with generational wealth.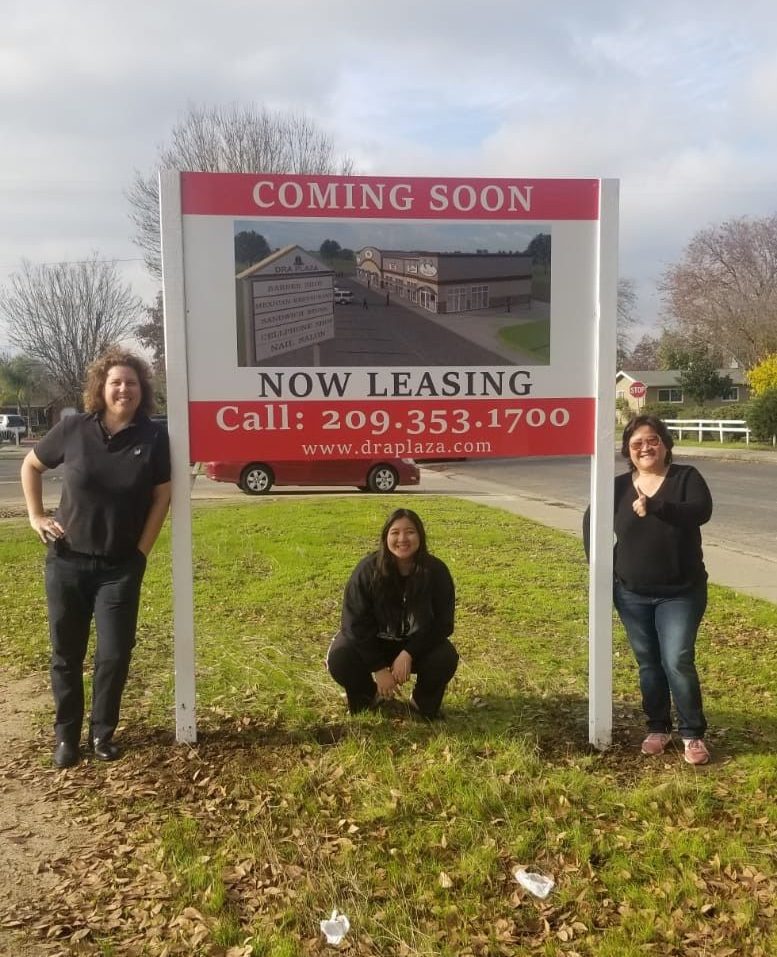 Bringing Vibrancy to the South Side
DRA Plaza is a 4,750 sq. foot commercial retail space located in Merced. A much-needed breath of fresh air in the surrounding South Side neighborhood of Merced County, the development is rapidly gaining attention.
By bringing new stores, new jobs and more money into the local economy, DRA Plaza provides the local community with the unique opportunity to support local on the under-served growing South Side market. Offering more than just a strong ROI, the plaza is your chance to contribute to building a long-lasting legacy that the community and future generations can be proud of!
This commercial plaza provides exceptional retail space in an area that is on pace for a strong revitalization. Already boasting many residential, the National Guard, apartments, office complexes, an elementary school, a community park and pool, there is no better real estate possibility in Merced County today.
DRA Plaza's sole purpose is to help support community while helping to create more job opportunities for the neighborhood. With a heart to serve, they give investors a first of its kind opportunity to capitalize on the under-served South Side Market and at the same time give the community the chance to build a long lasting legacy for their neighborhood and their future generations.

Join Us To Help Support South-Side Merced!